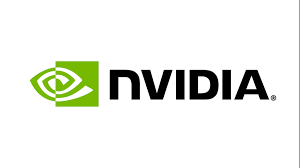 A NVIDIA spokesperson told CNN that:
"We are aware that the threat actor Lapsus$ took employee credentials and some NVIDIA proprietary information from our systems and has begun leaking it online." "Shortly after discovering the incident, we further hardened our network, engaged cybersecurity incident response experts, and notified law enforcement."
Nvidia computer systems were knocked offline for up to two days because of illicit access from the outside. Nvidia is not expecting to delay manufacturing of Chips. As operations appear to be normal.
Since the breach occurred about five business days ago speculation is rising that the company suffered a Ransomware Attack and Nvidia is downplaying the cybersecurity incident as minor. As time passes more information on the data breach will come out.
Ransomware may have been involved, but there did not appear to be a Russia-Ukraine connection. The U.S. Department of Homeland Security has warned of increased threat of cyberattacks on U.S. businesses and agencies in the midst of Russia's invasion of Ukraine, which has included several cyberattacks that Russia is suspected of perpetrating.
Investors don't seem to be concerned much, as of Friday February 25th the Stock was up 1.7% to $241.57 at the close in New York.
0