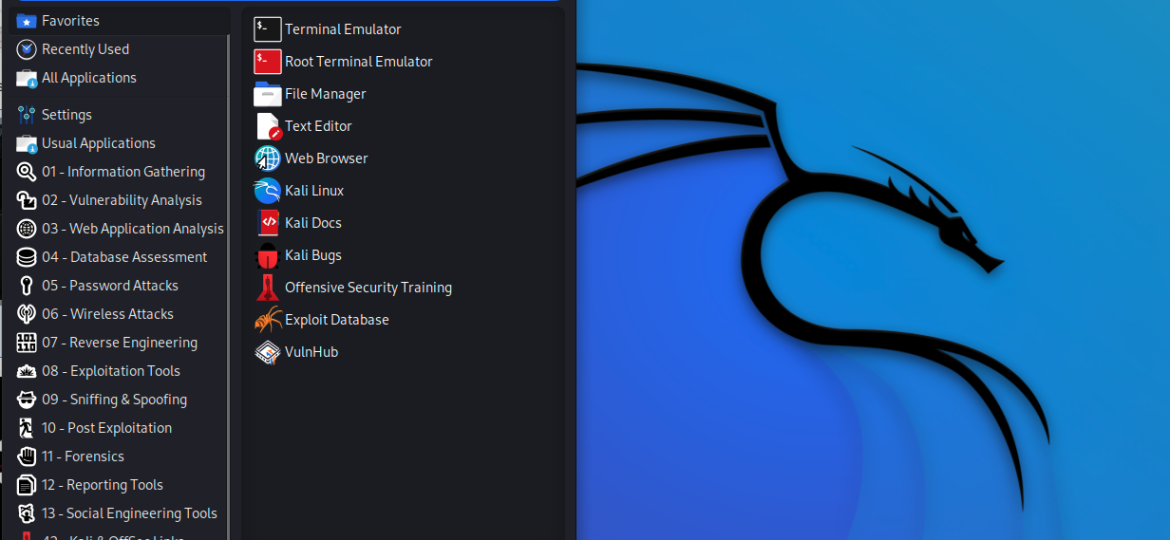 Seemingly Benign Programs used for Hacking
Hackers use seemingly benign programs for Nefarious Purposes. Hackers manipulate and repurpose software and applications, originally designed for harmless tasks, to serve their malicious goals. The crazy thing about this alarming trend is that it blurs the distinction between everyday software and potential instruments of cyberattacks.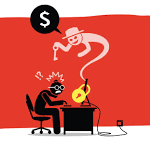 Some of the software uses are obvious, some of the software is used every day. Others on the list were created specifically for "Administrative" Purposes, things like password recovery or Remote Management.
All these programs require one thing and that is access. A Security Professional would see these programs are on their network, would probably do some further research on why they are being used.
This information is available  as well at https://attack.mitre.org/versions/v13/software/S0430/
The list that follows highlights some of these ordinary programs and their darker, hidden capabilities.
Tool
Intended Use
Repurposed Use by  Hackers
MITRE ATT&CK ID
7-zip
Compresses files into an archive.
Compresses data to avoid detection before exfiltration.
T1562

Impair Defenses

AdFind
Searches Active Directory (AD) and gathers information.
Gathers AD information used to exploit a victim's network, escalate privileges, and facilitate lateral movement.
S0552

AdFind

Advanced Internet Protocol (IP) Scanner
Performs network scans and shows network devices.
Maps a victim's network to identify potential access vectors.
T1046

Network Service Discovery

Advanced Port Scanner
Performs network scans.
Finds open Transmission Control Protocol (TCP) and User Data Protocol (UDP) ports for exploitation.
T1046

Network Service Discovery

AdvancedRun
Allows software to be run with different settings.
Enables escalation of privileges by changing settings before running software.
TA0004

Privilege Escalation

AnyDesk
Enables remote connections to network devices.
Enables remote control of victim's network devices.
T1219

Remote Access Software

Atera Remote Monitoring & Management (RMM)
Enables remote connections to network devices.
Enables remote control of victim's network devices.
T1219

Remote Access Software

Backstab
Terminates antimalware-protected processes.
Terminates endpoint detection and response (EDR)- protected processes.
T1562.001

Impair Defenses: Disable or Modify Tools

Bat Armor
Generates .bat files using PowerShell scripts.
Bypasses PowerShell execution policy.
T1562.001

Impair Defenses: Disable or Modify Tools

Bloodhound
Performs reconnaissance of AD for attack path management.
Enables identification of AD relationships that can be exploited to gain access onto a victim's network.
T1482

Domain Trust Discovery

Chocolatey
Handles command-line package management on Microsoft Windows.
Facilitates installation of  Hackers actors' tools.
T1072

Software Deployment Tools

Defender Control
Disables Microsoft Defender.
Enables  Hackers  to bypass Microsoft Defender.
T1562.001

Impair Defenses: Disable or Modify Tools

ExtPassword
Recovers passwords from Windows systems.
Obtains credentials for network access and exploitation.
T1003

Operating System (OS) Credential Dumping

FileZilla
Performs cross-platform File Transfer Protocol (FTP) to a site, server, or host.
Enables data exfiltration over FTP to the  Hackers actors' site, server, or host.
T1071.002

Application Layer Protocol: File Transfer Protocols

FreeFileSync
Facilitates cloud-based file synchronization.
Facilitates cloud-based file synchronization for data exfiltration.
T1567.002

Exfiltration Over Web Service: Exfiltration to Cloud Storage

GMER
Removes rootkits.
Terminates and removes EDR software.
T1562.001

Impair Defenses: Disable or Modify Tools

Impacket
Collection of Python classes for working with network protocols.
Enables lateral movement on a victim's network.
S0357

Impacket

LaZagne
Recovers system passwords across multiple platforms.
Collect credentials for accessing a victim's systems and network.
S0349

LaZagne

Ligolo
Establishes SOCKS5 or TCP tunnels from a reverse connection for pen testing.
Enables connections to systems within the victim's network via reverse tunneling.
T1095

Non-Application Layer Protocol

LostMyPassword
Recovers passwords from Windows systems.
Obtains credentials for network access and exploitation.
T1003

OS Credential Dumping

MEGA Ltd MegaSync
Facilitates cloud-based file synchronization.
Facilitates cloud-based file synchronization for data exfiltration.
T1567.002

Exfiltration Over Web Service: Exfiltration to Cloud Storage

Microsoft Sysinternals ProcDump
Monitors applications for central processing unit (CPU) spikes and generates crash dumps during a spike.
Obtains credentials by dumping the contents of Local Security Authority Subsystem Service (LSASS).
T1003.001

OS Credential Dumping: LSASS Memory

Microsoft Sysinternals PsExec
Executes a command-line process on a remote machine.
Enables  Hackers actors to control victim's systems.
S0029

PsExec

Mimikatz
Extracts credentials from a system.
Extracts credentials from a system for gaining network access and exploiting systems.
S0002

Mimikatz

Ngrok
Enables remote access to a local web server by tunnelling over the internet.
Enables victim network protections to be bypassed by tunnelling to a system over the internet.
S0508

Ngrok

PasswordFox
Recovers passwords from Firefox Browser.
Obtains credentials for network access and exploitation.
T1555.003

Credentials from Web Browsers

PCHunter
Enables advanced task management including system processes and kernels.
Terminates and circumvents EDR processes and services.
T1562.001

Impair Defenses: Disable or Modify Tools

PowerTool
Removes rootkits, as well as detecting, analyzing, and fixing kernel structure modifications.
Terminates and removes EDR software.
T1562.001

Impair Defenses: Disable or Modify Tools

Process Hackers
Removes rootkits.
Terminates and removes EDR software.
T1562.001

Impair Defenses: Disable or Modify Tools

PuTTY Link (Plink)
Automates Secure Shell (SSH) actions on Windows.
Enables  Hackers actors to avoid detection.
T1572

Protocol Tunneling

Rclone
Manages cloud storage files using a command-line program.
Facilitates data exfiltration over cloud storage.
S1040

Rclone

Seatbelt
Performs numerous security-oriented checks.

Performs numerous security-oriented checks to enumerate system information.
T1082

System Information Discovery

ScreenConnect (also known as ConnectWise)
Enables remote connections to network devices for management.
Enables  Hackers actors to remotely connect to a victim's systems.
T1219

Remote Access Software

SoftPerfect Network Scanner
Performs network scans for systems management.
Enables  Hackers actors to obtain information about a victim's systems and network.
T1046

Network Service Discovery

Splashtop
Enables remote connections to network devices for management.
Enables  Hackers actors to remotely connect to systems over Remote Desktop Protocol (RDP).
T1021.001

Remote Services: Remote Desktop Protocol

TDSSKiller
Removes rootkits.
Terminates and removes EDR software.
T1562.001

Impair Defenses: Disable or Modify Tools

TeamViewer
Enables remote connections to network devices for management.
Enables  Hackers actors to remotely connect to a victim's systems.
T1219

Remote Access Software

ThunderShell
Facilitates remote access via Hypertext Transfer Protocol (HTTP) requests.
Enables  Hackers actors to remotely access systems while encrypting network traffic.
T1071.001

Application Layer Protocol: Web Protocols

WinSCP
Facilitates file transfer using SSH File Transfer Protocol for Microsoft Windows.
Enables data exfiltration via the SSH File Transfer Protocol.
T1048

Exfiltration Over Alternative Protocol
Reference:
https://attack.mitre.org/versions/v13/software/S0430/
0